What My Students Say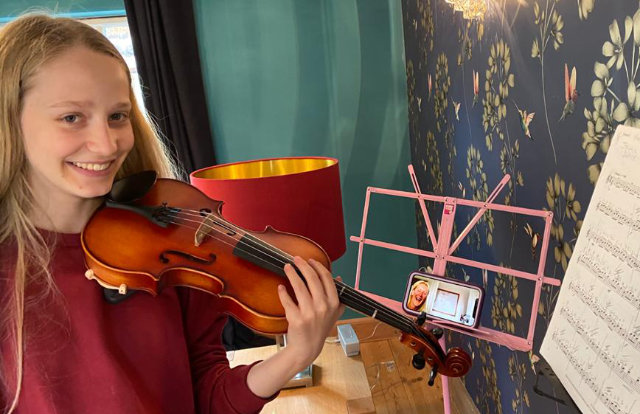 "Kate has composed and arranged traditional folk tunes for me. My viola has been given a new lease of life!"

"Am so glad to have found you Kate, thank you for making my lessons such fun and for teaching me to play along to my favourite music by ear so quickly!"

"The recordings are just fantastic to practise along to, I am learning far quicker this way."

"Only been learning a few weeks and I can't believe I am working towards my Grade 1 already. Even the music theory is made fun with colourful lively exercises!"

"Electric violin rocks! I was hooked when Kate let me play her electric fiddle - I just had to go out and buy one. I've never looked back since. Thanks Kate."

"Love playing bluegrass duets together, I never knew the violin could sound like this. Bluegrass is such fun!"

"My five year old has really bonded with you. Thanks for making the lessons such fun for her."

"Fab, this is wicked, definitely want to get an electric fiddle too, I just want to play for fun!"